Our upper State St. office in Santa Barbara, CA features two treatment rooms, parking and an alternative medicine lending library.
Dr. Gruver is available Monday through Friday and select evenings.
We accept personal injury and worker's comp insurance cases with a Doctor's prescription.
Our Services:
Featuring an alternative medicine library: over 1,000 categorized books and articles for you to browse or borrow.
Personal injury and worker's comp accepted with prescription.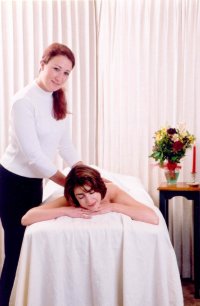 Massage
Deep tissue, trigger point, swedish, sports massage and pregnancy massage.
1 hour $120 1.5 hour $180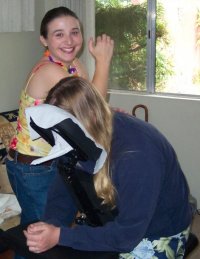 Onsite Chair Massage
Onsite massage for your company, event or party.
$1/minute: Please contact me for group/repeat rates.
Pregnancy Massage
Massage tailored towards the comfort of a pregnant mother.
1 hour $120 1.5 hour $180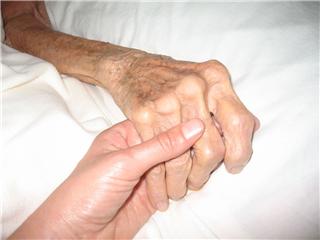 Elder Massage
Having worked with clients as old as 101, Kathy takes special care to assist the elderly with massage and energy work. Kathy has worked with clients with Alzheimer's, Parkinson's, Brain injuries, diabetes and stroke. Home and hospital visits are available on a limited basis.
1 hour $120 1.5 hour $180
Natural Health Consulting
Partnering with you to make gentle changes to achieve your health goals.
Contact Kathy for details.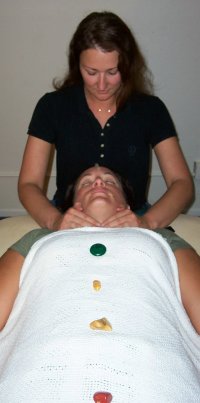 Reiki
Hands on energy healing for body mind and spirit.
1 hour $120 1.5 hour $180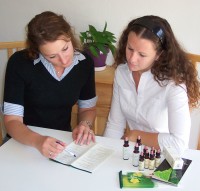 Bach Flower Essences
Consultation with first formula.
$85
Birth Assisting
I feel my role as a birth assistant is to support the mother and her partner with massage, Reiki, aromatherapy, etc., and to make sure her birth plan is followed.
Sliding Scale $150-$400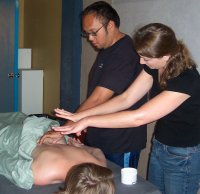 Massage Your Mate Classes
Learn to rub people the RIGHT way!™
I arrive with table and lotion and teach safe, effective, ways for you to massage your loved one.
Group Class $75/couple In Home Class: $150/couple